Living Memorial Tree Planting Locations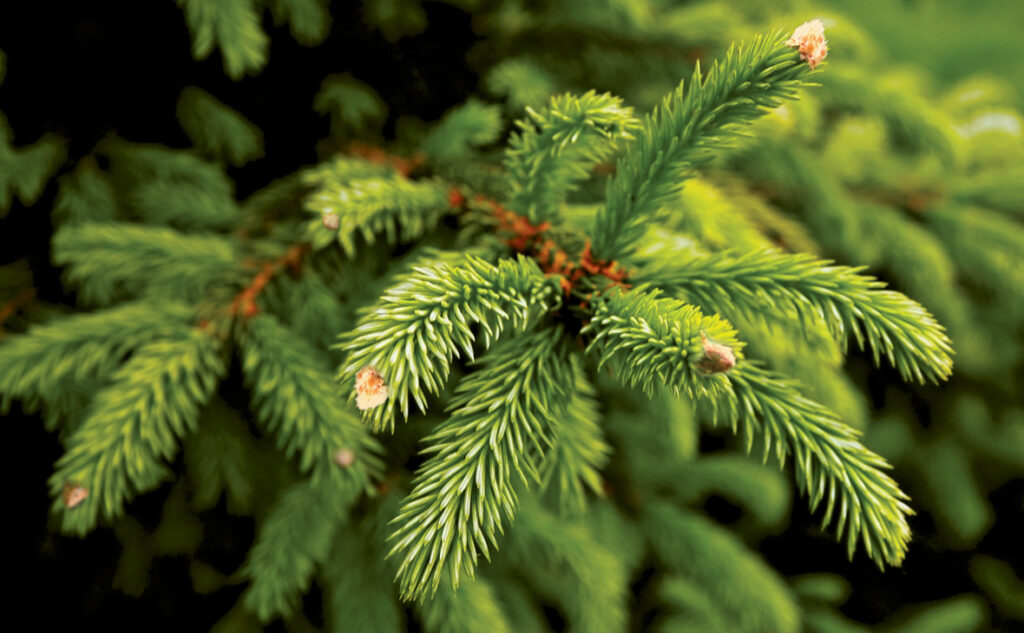 The forests listed are among those directly benefiting from Living Memorial donations. Plantings include a mix of species, such as various pines, willows, cottonwood, spruces, firs, and cedars, which are more resilient to insects and pathogens and are better adapted to periodic droughts and fire.
We hope you find peace in knowing that the tree seedling planted in honor of your loved one will have a lasting impact on our environment.
United States Plantings
The Living Memorial® Program is administered in cooperation with the U.S. Forest Service as part of a major reforestation endeavor. The species and location of the tree plantings are determined by the Forest Service, based on the areas of greatest need. For those memorials requested in 2021, seedlings will be planted throughout 2022.
State
National Forest
California
Cleveland - Consisting of 460,000 acres, this is the southern-most national forest in California. It was originally known to the desert and coastal Indian tribes who used this land. Recreational opportunities include camping, fishing, hunting, hiking, bicycling, and horse-riding trails. Virtually every type of outdoor activity can be enjoyed.
Idaho
Nez Perce-Clearwater - Located in north central Idaho lies this 4-million-acres forest. From the dry, rugged canyons to the cedar forests and rolling uplands, there is something for everyone. Nearly half of the forest is designated as wilderness. Activities include scenic driving, camping, hiking, fishing, OHV riding, horseback riding, and nature viewing.
Kentucky
Daniel Boone - Spread across 21 counties of eastern Kentucky, more than 708,000 acres of national forest lands reside. There are over 600 miles of trails and more than 250 recreation sites. Visitors can enjoy a variety of activities including camping, climbing, fishing, hiking, hunting, and water & winter sports. Checking out the abundant wildlife and magnificent scenery are popular pastimes.
New Mexico
Carson - Some of the finest mountain scenery in the Southwest is found in the 1.5 million acres of the Carson National Forest. Elevations rise from 6,000 feet to 13,161 feet, the highest in New Mexico. Vacationers can enjoy the peace and quiet for fishing, hunting, camping, and hiking. Winter activities include skiing, snowshoeing and snowmobiling.
Oregon
Malheur - The Malheur National Forest encompasses more than 1.4 million acres in the Blue Mountains of eastern Oregon. High desert grasslands, sage, juniper, pine, fir, and other tree species are abundant. Camping, hiking, fishing, biking, and nature viewing are just a few of the many recreational activities available.

Ochoco - Located near the center of Oregon, the Ochoco National Forest consists of 845,498 acres of land and is headquartered in Prineville. There are more than 375 species of reptiles, amphibians, birds, and mammals. From hiking to horseback riding, hunting and fishing, camping or OHV riding, there are many outdoor recreational opportunities to experience.
U.S. Forest Service Planting Locations - 2021
Canadian Plantings
The Canadian Institute of Forestry (CIF) has arranged for the planting of mature trees, tree seedlings and shrubs on behalf of Batesville. This report provides the status of tree planting activities in honor of lives lost in 2020.
| | |
| --- | --- |
| Province | Activity |
| Alberta | 840 lodgepole pine trees were placed in an area south of Whitecourt. Students from local universities, along with numerous volunteers and Millar Western Forest Products employees, conducted the plantings on August 7-8, 2021. |
| British Columbia | Three sites were selected for plantings: previously burnt stands near the Cluculz Lake, Chilako River and Mud River. 638 native tree seedlings were placed in these ecologically suitable areas in September and October 2021. |
| Manitoba | The planting of 678 white spruce seedlings occurred on June 5 and September 26, 2021, at the Provincial Forest north of Woodridge. CIF members and volunteers participated in the events. |
| New Brunswick | Tree planting events took place at two locations: Bocabec Bay in Charlotte County & Knowlesville Land Trust. A total of 65 bayberry trees were planted by school groups and community volunteers. |
| Newfoundland | On November 13, 110 seedlings were planted by Junior Forest Wardens and friends at Ricketts Bridge in St. Johns for a special Remembrance Day. White spruce, black spruce and pine are now covering this area. |
| Nova Scotia | Due to COVID-19, trees were not planted in 2021. However, these will be placed in 2022. |
| Prince Edward Island | On June 1, 13 trees were planted in the Provincial Forest Property behind the Cavendish Farms Storage Facility. 4-H families and members of the community, with guidance from the staff of the PEI Department of Communities, Land and Environment, participated in this special event. |
| Ontario | The planting of 3,478 jack pine and spruce seedlings was completed in late spring of 2021 at Sherratt Township, north of Algoma Headwaters Provincial Park. |
| Quebec | Sites near Massueville and Saint-Hugues were selected for tree placements in 2021. A total of 758 leaf & resinous trees were planted during September through November. |
| Saskatchewan | 406 trees and shrubs were planted by the Meewasin Valley Authority in 4 locations within the Aspen Parkland. The planting program is used to enhance the river valley, restore the riverbank and help prevent further erosion. |
Canadian Institute of Forestry Planting Locations - 2021