Living Memorial Tree Planting Locations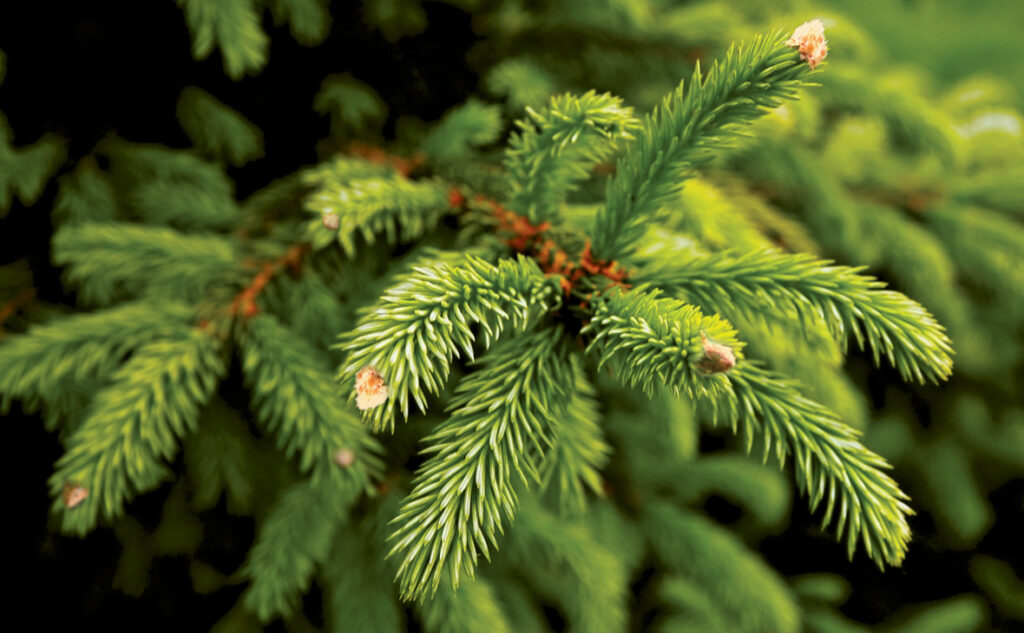 The forest listed is directly benefiting from Living Memorial donations. Plantings may include a mix of species, such as various pines, willows, cottonwood, spruces, firs, and cedars, which are more resilient to insects and pathogens and are better adapted to periodic droughts and fire.
We hope you find peace in knowing that the tree seedling planted in honor of your loved one will have a lasting impact on our environment.
United States Plantings
The Living Memorial® Program is administered in cooperation with the U.S. Forest Service as part of a major reforestation endeavor. The species and location of the tree plantings are determined by the Forest Service, based on the areas of greatest need. For those memorials requested in 2022, seedlings will be planted throughout 2023.
| | |
| --- | --- |
| State | National Forest |
| Idaho | Nez Perce-Clearwater - Located in north central Idaho lies this 4-million-acres forest. From the dry, rugged canyons to the cedar forests and rolling uplands, there is something for everyone. Nearly half of the forest is designated as wilderness. Seedlings scheduled for planting in 2023 are the Western larch & Western white pine. Activities include scenic driving, camping, hiking, fishing, OHV riding, horseback riding, and nature viewing. |
U.S. Forest Service Planting Locations - 2023
Canadian Plantings
The Canadian Institute of Forestry (CIF) has arranged for the planting of mature trees, tree seedlings and shrubs on behalf of Batesville. This report provides the status of tree planting activities in memory of lives lost in 2021.
| | |
| --- | --- |
| Province | Activity |
| Alberta | 718 lodgepole pine and white spruce trees were placed in Calgary, Red Deer, Rocky Mt. House, Spruce Grove, and St. Albert. The Alberta Junior Forest Warden Association (AJFWA) conducted the plantings in May & June. |
| British Columbia | Southeastern Vancouver Island was the location for planting 356 hybrid white spruce and Douglas fir seedlings. Efforts to restore these areas were handled by forest professionals in September through November 2022. |
| Manitoba | The planting of 1,147 Jack pine and white & black spruce seedlings occurred in June and August at Gillam and Duck Mountain Provincial Park. Youth from Nations across Manitoba participated in the events. |
| New Brunswick | Tree planting events took place along the Woolastog River, in Knowlesville, Parish of Brighton, and various other locations. A total of 76 oak, ash, cedar, and spruce trees were placed in August and September. |
| Newfoundland | On November 11, 104 seedlings were planted in the Rickett's Bridge area in St. Johns for a special Remembrance Day. White and black spruce are now covering this area. |
| Nova Scotia | In September & October, 51 white and red spruce seedlings were planted in Chester, Aylesford, Lower Harmony, and Colchester. Bayview Community School's 8th grade class participated. |
| Prince Edward Island | On June 7, 5 white pine trees were planted in the Provincial Forest Property behind Southern Kings Consolidated School. 4-H members and their families, with guidance from the staff of the PEI Department of Communities, Land and Environment, participated in this special event. |
| Ontario | The planting of 3,557 white & red pine and white spruce seedlings was completed in May through October 2022 at numerous locations in Ontario. Several volunteers and civic groups participated. |
| Quebec | Sites near Montérégie in the southern part of Québec were selected for tree placements in 2022. A total of 664 native leaf trees were planted during May through November. |
| Saskatchewan | 353 trees and shrubs were planted by the Meewasin Valley Authority and other groups in Kinsmen Park, Meewasin Trail, Chief Whitecap Park, and Diefenbaker Park during May through October 2022. |
Canadian Institute of Forestry Planting Locations - 2022