The future is here with Batesville!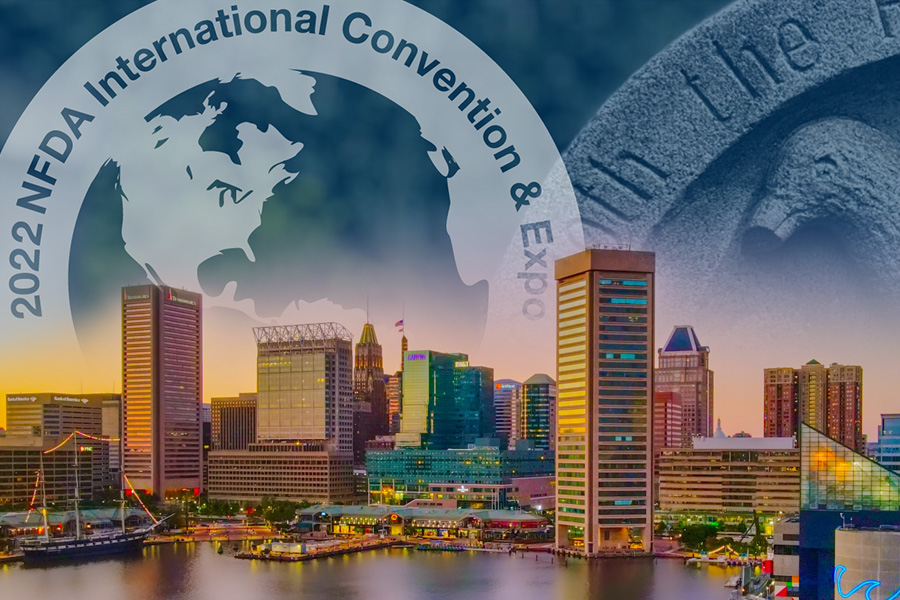 As funeral directors navigate the changes in consumer preferences that affect the way they serve families, there is no better partner than Batesville to offer comprehensive solutions to support them in helping families honor the lives of those they love®.
Batesville will be joining thousands of funeral service professionals in Baltimore, October 9-12, to share some of our latest innovations.

Batesville Connect™, our online experience, makes it easier to do business with Batesville. Key features include improved search capabilities, favoriting, order and delivery status, bill pay, and more.

We're Unveiling Our Latest Innovation! Stop by our booth to talk to one of our technology experts about how we give you the power to make choices, the confidence of having a trusted industry partner, the clarity to understand how we're working for you, and the credibility to back up the promises we make. Visit us to test drive our solutions and witness firsthand our exciting new website product!
---
Events
Sunday, October 9, 5:30 – 7:30 p.m., Baltimore Power Plant Live!
Welcome Party – co-sponsored by Batesville and Legacy.com
"Take a trip to the world of leg warmers, neon and totally awesome music. Get ready to flash dance in Charm City with an evening of laughter, friendship and refreshments. Enjoy live music by '80s cover band, The Reagan Years, plus appetizers, a cash bar and mingling with friends, old and new."
Monday, October 10, 12 noon – 5:00 p.m., Booth #1422
Meet and Greet with Dr. Alan Wolfelt
Join Batesville in welcoming Dr. Alan Wolfelt, renowned speaker, grief counselor, and Director of the Center for Loss and Life Transition, to our booth. He will be on hand to meet attendees, as well as sign his popular book, 365 Days of Understanding Your Grief: Daily Readings for Finding Hope and Healing Your Heart.
Tuesday, October 11, 1:00 – 3:00 p.m., Booth #1422
Stop by for complimentary beer and pizza!
---
Featured Products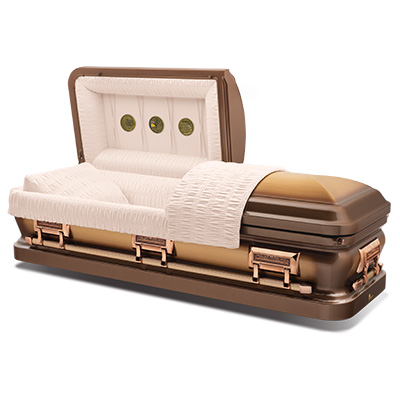 NEW Z65 Bronze
48 oz. bronze
Brushed finish
Champagne velvet interior
Decorative casket panel available
MemorySafe® drawer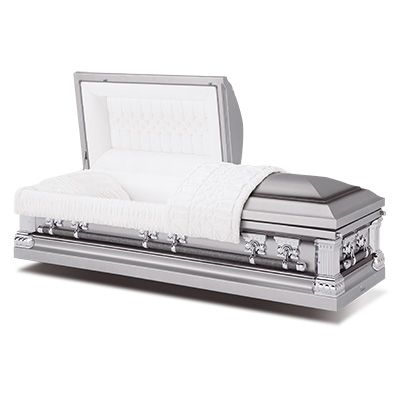 Y33 Jefferson Silver
NEW Family Choices® upgrade
32 oz copper
Silver painted finish
Ivory velvet interior
Decorative casket panel available
MemorySafe drawer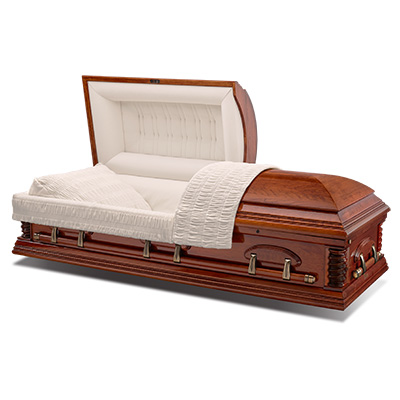 Pearson
NEW bed and arm design
Cherry veneer
Furniture high-gloss finish
Champagne velvet interior
Decorative casket panel available
LifeSymbols® designs and display or Image medallions available for corners
MemorySafe drawer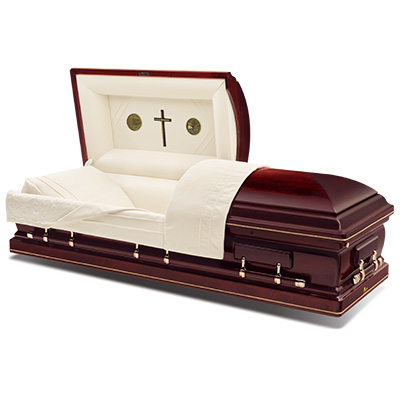 Kenwood
Maple
Champagne velvet interior
Dual overlay (lace or French stitch)
Decorative casket panel available
MemorySafe drawer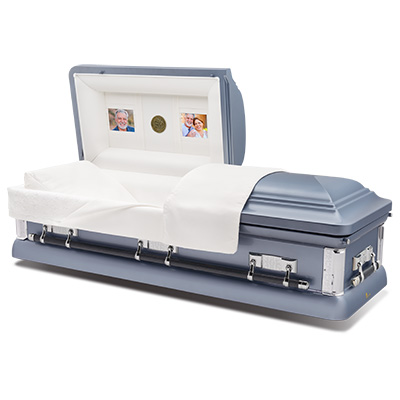 OC1 Finch
18 ga steel
Woven Ivory interior
Dual overlay (lace or French stitch)
Decorative casket panel available
LifeView® panel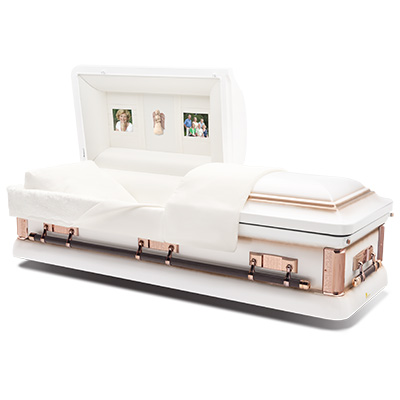 OC1 Carnation
18 ga steel
Woven Ivory interior
Dual overlay (lace or French stitch)
Decorative casket panel available
LifeView panel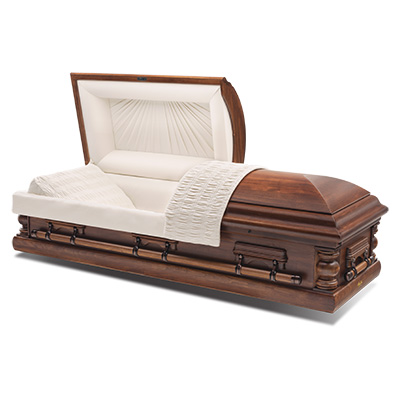 Syracuse – Half Couch
Select hardwood
Champagne velvet interior
Decorative casket panel available
LifeSymbols designs and display or Image medallions available for corners
MemorySafe drawer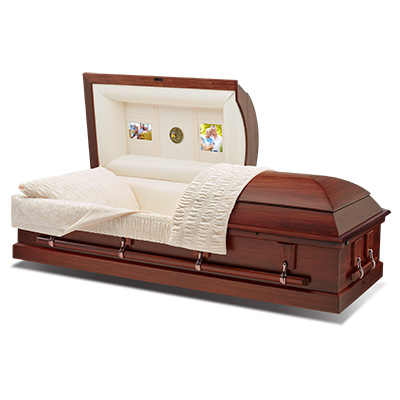 Clifton Oversize
Select hardwood
Rosetan crepe interior
Dual overlay (lace or shirred)
LifeView panel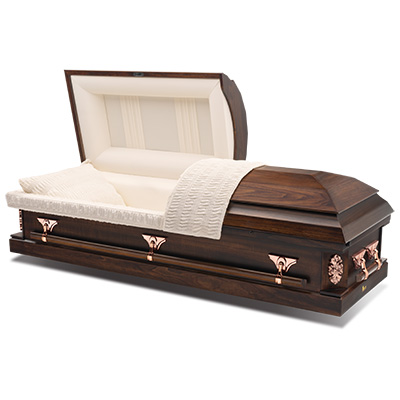 Dryden Brown
Select hardwood
Satin finish
Rosetan crepe interior
Decorative casket panel available
LifeSymbols designs and display or Image medallions available for corners
Charpente® interior system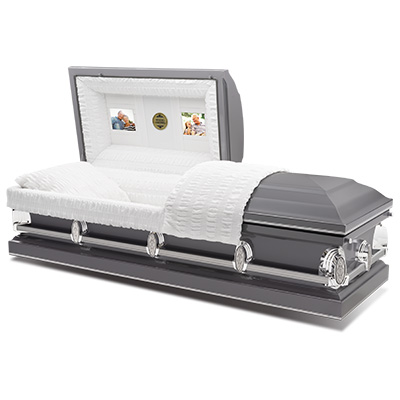 QD5 Silverstone Grey
20 ga steel
Ivory crepe interior
LifeView panel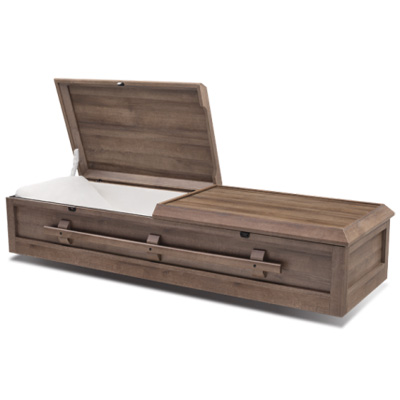 NewPointe® Hadley
Wood composite
Printed woodgrain finish
Ivory crepe interior
Designed specifically for cremation